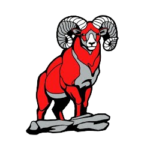 Website Vienna Public School District #55
CLASSIFICATION:  Regular Education Classroom Teacher
REPORTS TO:  Building Principal
TERMS OF EMPLOYMENT:  180 days per year
Job Summary: Serve every student so that he/she will be provided an equal opportunity to achieve maximum potential.  Teachers will strive to increase achievement, while recognizing the unique nature of each student.  These goals will be achieved within a caring and structured environment that emphasizes individual responsibility and social values.
DUTIES AND RESPONSIBILITIES:
1.      Instructs assigned classes in assigned location(s), at designated times.  Demonstrates punctuality and dependability.
2.      Creates appropriate instructional objectives and goals that are aligned to the Common Core Learning Standards and consistent with the District #55 school improvement plan.  Correlates learning activities with instructional objectives.
3.      Develops and maintains a classroom environment conducive to effective learning and strong student performance.
4.      Effectively integrates appropriate technology and differentiates instruction.
5.      Maintains a high level of professional conduct when working with students, staff and stakeholders.  Respects and adheres to the professional responsibilities regarding the issue of confidentiality.
6.      Evaluates student progress on a regular basis and submits necessary progress reports for each student that they are responsible for as a classroom teacher.
7.      Maintains accurate, complete and correct records are required by law, district policy and administrative oversight.
8.      Makes provisions for being accessible for students and parents for education related purposes outside of the instructional day when requested to do so under reasonable terms.
9.      Utilizes established channels for handling routine procedures, resolving conflicts, and participating in the school improvement process.
10.  Assists in upholding and enforcing District #55 guidelines and expectations, administrative regulations and Board policy.
11.  Attends and participates in faculty meetings, school improvement meetings, and cooperates with other members of the staff in planning school improvement goals, objectives and methods.
12.  Assists in the selection of textbooks, equipment, and other instructional materials.  Completes an annual end-of-the-year checklist for the building principal and the main office prior to the last day of student attendance.
13.  Utilizes homework as a tool for the reinforcement of classroom instruction in a purposeful and reasonable manner.
14.  Monitor and assign tasks to program aides/individual aides, and/or student-teacher(s) under your direction.
15.  Accepts a share of responsibility for extra-curricular activities, if they are approved and/or assigned.
16.  Provides for his/her own professional growth through an ongoing program of professional development.
17.  Perform all other duties and responsibilities as assigned by the District #55 administration and BOE.
QUALIFICATIONS AND RECOMMENDED WORK TRAITS:
·         Proper and current IL teacher licensing/certification, respective to their teaching assignment(s).
·         Ability to establish and maintain an effective working relationship with students, parents, staff, administration and respective stakeholders.
·         Ability to work with students with varying educational needs.
·         Uses sound psychological principles concerning the growth and development of children.
·         Must be willing to maintain appearance appropriate to assigned duties and responsibilities.
·         Promote a positive attitude and enthusiasm  towards teaching at Vienna Grade School.