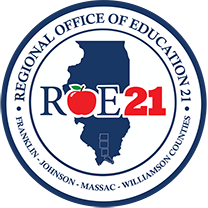 QUALIFICATIONS:
• Integrity and professionalism
• High school diploma
• Excellent written and verbal communication skills
• Must have prior work experience as a secretary or administrative assistant
• Motivated individual with a high degree of multi-tasking and time management capability
• Proficiency in Microsoft Office and Microsoft Excel
• Must possess a valid Illinois Driver's License
DUTIES:
• Will include greeting customers, phone etiquette, compose letters, memos and emails, screen documents, book meeting rooms, take messages, perform administrative tasks (such
as filing and photocopying), receive and process all mail, assist with Educator Licensure and Professional Development, perform Criminal Background Checks, assist with issuing
work permits, assist with Home School Registration, assist with issuing GED Diplomas and Transcripts, and other duties as assigned.
Offers of employment will be made contingent upon passing a pre-employment physical and criminal background check. Candidates who refuse to submit to testing will be disqualified from the hiring process.
SALARY AND BENEFITS: 260 Day Position Salary with benefits contingent upon qualifications and experience.
EVALUATION: Performance of this job will be evaluated annually in accordance with the provisions of the ROE policy on evaluation of non-certified
personnel.
Please submit an ROE #21 Job Application, Resume, Cover Letter, and three letters of reference to Lorie LeQuatte at llequatte@roe21.org.
ROE #21 Job Applications can be found here.
Applications will be accepted until position is filled.